1-866-827-2909
US Airlines
Scammer!
Since: Saturday, June 30, 2012
Phone number: 1-866-827-2909
Post Title: AWARD NOTIFICATION
Location: nationwide
States affected: ALL - pretty much everywhere
Notes:
This scam actually came via USPS Mail. It is some sort of "letter" with a voucher that makes you believe you have won airline tickets worth $1298.00.

They sure wasted a lot of paper for this crappy scam. :/
Report to the FTC at https://www.ftccomplaintassistant.gov/
No comments have been added yet. Be the first!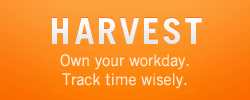 Like Us on Facebook
Login to Your Account
Who's Online
38 guests and 0 registered users online.
You are an unregistered user or have not logged in. You can register here.