Random Scammer
Scammer!
Since: Sunday, July 1, 2012
Email Address: andrrivl06ta
aol.com
Location: nationwide
States affected: ALL - pretty much everywhere
Notes:
Emailed me with my name in the subject area.

It's a scam making you think you've gotten the job you applied for only for them to ask you to click a link that steals your info.


GROSS PEOPLE!
Report to the FTC at https://www.ftccomplaintassistant.gov/
No comments have been added yet. Be the first!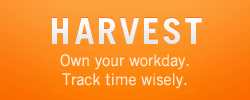 Like Us on Facebook
Login to Your Account
Who's Online
34 guests and 0 registered users online.
You are an unregistered user or have not logged in. You can register here.