Random Scammer
Scammer!
Since: Sunday, July 1, 2012
Email Address: CableAudition
gmail.com
Location: chicago
States affected: IL - illinois IN - indiana
Notes:
They send out fake audition emails to steal your information when you reply.
Report to the FTC at https://www.ftccomplaintassistant.gov/
No comments have been added yet. Be the first!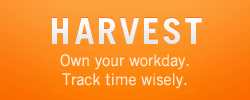 Like Us on Facebook
Login to Your Account
Who's Online
65 guests and 0 registered users online.
You are an unregistered user or have not logged in. You can register here.