Craft, Blossom
FBI
Scammer!
Since: Wednesday, July 4, 2012
Email Address: blossomcraft
aol.com
Location: des moines
States affected: IA - iowa
Notes:
This sleazeball actually is using the FBI to scam people! If the FBI is after you, they are going to use more sophisticated instruments than email! There wasn't even a phone number in the email I received. She had to have gotten my email from posts on Craigslist. Here is the gist of what the message says:

"X-Mail-from: BlossomCraft@aol.com
Received: from mx4.nyi.mail.srv.osa ([10.202.2.203])
by compute1.internal (LMTPProxy); Wed, 27 Jun 2012 17:35:21 -0400
Received: from oms-db03.r1000.mx.aol.com (oms-db03.r1000.mx.aol.com [205.188.58.3])
by mx4.messagingengine.com (Postfix) with ESMTP id 23418180E0A
for <suppressed>; Wed, 27 Jun 2012 17:35:21 -0400 (EDT)
Received: from mtaout-mb06.r1000.mx.aol.com (mtaout-mb06.r1000.mx.aol.com [172.29.41.70])
by oms-db03.r1000.mx.aol.com (AOL Outbound OMS Interface) with ESMTP id C36D91C0000AC;
Wed, 27 Jun 2012 17:35:19 -0400 (EDT)
Received: from User (ns364537.ovh.net [91.121.209.71])
by mtaout-mb06.r1000.mx.aol.com (MUA/Third Party Client Interface) with ESMTPA id E7B6AE0000D2;
Wed, 27 Jun 2012 17:34:28 -0400 (EDT)

Reply-To: <fbioffice202010@aol.com>
From: FBI OFFICE"<blossomcraft@aol.com>
Subject: WE THE FBI HAVE WARRANT TO ARREST YOU GET BACK TO US FOR YOUR OWN GOOD"

I don't think the FBI is going to hire anything named Blossom Craft unless she works undercover as a 9th rate stripper. If you get anything like this delete it! What a loser!

If the FBI has a website, but they might be interested in knowing this person is using them to scam others. I don't imagine I'm the only one who has receved an email like this and I have a feeling sweet Blossom is only one of the many scammers working this.</suppressed>
Report to the FTC at https://www.ftccomplaintassistant.gov/
Comments
Error! The action you wanted to perform was not successful for some reason, maybe because of a problem with what you input. Please check and try again.
lbj728
Jul 05, 2012
There's another jerk using FBI symbols, (virus)


These scum-buckets, lock your computer with a full page presentation indicating that you have visited some websites, which are unauthorized in the USA, and thus to unlock your computer, you must go to either Wal-Mart, or some other location that carries "green-dot" cards, and send them $100.00. THIS IS A TOTAL SCAM, (VIRUS).

You just need to download Dr. Web Cure-it,(free virus program)

to remove it. Be glad when these jerks are caught.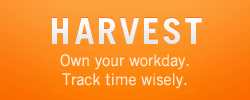 Like Us on Facebook
Login to Your Account
Who's Online
39 guests and 0 registered users online.
You are an unregistered user or have not logged in. You can register here.