Fite, Steven
Scammer!
Since: Wednesday, July 4, 2012
Email Address: willybaba1432
gmail.com
Post Title: Vet Receptioni​st and Front Desk
Location: lawrence
States affected: KS - kansas
Notes:
With reference to your resume sent to our Customer Service Representative / Admin Assistant ad on Craigslist, We're sorry to inform you that the position has been occupied but we currently have a vacant position available, which is the Data Entry Position.




The ever growing need of data processing activities requires a perfect combination of unique processing, skilled and effective team work which brings about Data Entry California and other States, we would like to expand in order to provide services to clients who have customers.


As a recently founded and rapidly growing Data Processing Firm, we hope to foster a fun yet efficient environment for our new employees. Unlike other companies, we believe an easy going and friendly atmosphere is facilitative to quality and actually increases productivity.


To be considered, candidates must be self starters and be able to undertake responsibilities with limited supervision,they must also be able to handle multi-task and have a working knowledge of MS Office,familiarity with other types of software is a plus. Our policy is to grow and maintain a long lasting and mutually beneficial business relationship with our clients and employees. In keeping with that standard, our firm offers a comprehensive benefit package that is second to none.


Basic job function of our Data Entry position are listed below


*Comparing data with source documents or re-enter data in verification format to detect errors
*Compile, sort and verify the accuracy of data before it is entered.
*Locate and correct data entry errors, or report them to supervisors.
*You would also be required to maintain the logbooks of the activities along with completed work.


Compensation will be $80per hour 10hrs a week tax inclusive, it is very possible for you to take this job offer as a part time or permanent job so the choice is all yours please provide contact details.


Full Names:
Address Line 1:
Address Line 2:
City:
State:
Zip Code:
Age:
Phone Number:
Cell / Mobile Phone Number:
Sex:
Current Occupation:
Have you had any work of this nature before:
Email Address:


Sincerely,
Steven Fite
Recruitment Supervisor
Report to the FTC at https://www.ftccomplaintassistant.gov/
No comments have been added yet. Be the first!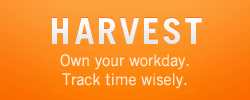 Like Us on Facebook
Login to Your Account
Who's Online
63 guests and 0 registered users online.
You are an unregistered user or have not logged in. You can register here.