Loudon, Ashleigh
Scammer!
Since: Wednesday, July 4, 2012
Email Address: ashleighloudon
live.com
Post Title: Front Desk Clerk Receptioni​st
Location: lawrence
States affected: KS - kansas
Notes:
Hello,
My name is Ashleigh Loudon, head of the human resource department for Numark Systems,LLC and just wanted to update you on the job position. I have looked over your resume and decided to have you shortlisted for the office admin position. I would like to schedule you for an interview sometime next Monday or Tuesday if possible as well as get you to complete the pre-interview requirements that all shortlisted candidates must complete before I can pencil in an interview date.

The position will require you to work in a high financial environment so it's our corporate policy that we do a financial verification check on all employees to verify applicant registration info. Its corporate policy that we have applicants sent through following link so we are compliant with the U.S employment standards act. http://staffing.numarksystems.org/Report/Apply . It will re-direct you to the report site. PLEASE DO NOT email us your report. Instead print it out and bring a copy to the interview as we will need to have it on file. Since this is just a pre-screen formality your actual score will not affect your chances of being hired.
On top of that please be sure to:
-Whether a morning interview 8am-11am would be a problem
-Active references that would be okay for us to contact
-The account reference number you received after you completed the credit report form
-Working number to call you and confirm your interview date
Please complete all the outlined steps and check that the information is accurate when you respond
Additionally, I will give you a tour of our offices, discuss pay structure and go over job duties. If you are no longer looking for employment please respond with your name and 'not interested' in the subject field so I can better shuffle through all the mail I get and take you off the applicant list. Once again, thank you for your interest in the position. I look forward to hearing back from you.

With anticipation,
Ashleigh Loudon
Report to the FTC at https://www.ftccomplaintassistant.gov/
No comments have been added yet. Be the first!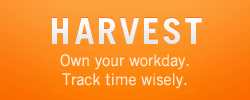 Like Us on Facebook
Login to Your Account
Who's Online
30 guests and 0 registered users online.
You are an unregistered user or have not logged in. You can register here.