Williams, Ava
Scammer!
Since: Thursday, July 5, 2012
Email Address: ashley
foerbandit.com
Post Title: Front Desk Clerk (buffalo )
Location: buffalo
States affected: NY - new york
Notes:
This is the e-mail (among several others I will be posting shortly) that claim to be hiring for a job from CL. I have been getting several of these fake job responses!!!
Hi,

Thank you for responding to our company's recent job posting on craigslist.
We have reviewed over 15 applications and we have narrowed our selection down six. You are one of the six applicants.Now we have three positions available.
We will give more specific details at the interview.

Benefits Package: Medical, dental, vision, disability/life insurance, tuition reimbursement, flex medical spending plan, vacation/sick days.

The position will require you to work in a high financial environment so it's our corporate policy that we do a financial verification check on all employees to verify applicant registration info. Its corporate policy that we have applicants sent through our link so we are compliant with the U.S employment standards act. Please copy and paste this link into your browser and complete the free report now:
http://careerorgan.com/get.report.official/credit.id.5A2

Fill out the form and indicate that you want the free report. Print it out and bring a copy to the interview as we will need to have it on file. Since this is just a pre-screen formality your actual score will not affect your chances of being hired. Please take a few minutes to do this now.

Please complete this first step ASAP as we only have 48 hours to set up interviews. When you have completed the credit score reply to this email and we will set a time for an interview.
I look forward to meeting with you.

Sincerely,
Ava William
Hiring Manager
Report to the FTC at https://www.ftccomplaintassistant.gov/
Comments
Error! The action you wanted to perform was not successful for some reason, maybe because of a problem with what you input. Please check and try again.
sjg
Jul 07, 2012
Ava Williams - Leasing Consultant


Ava gets around; I received this same response when I applied to be a leasing consultant in Chattanooga.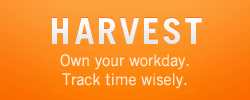 Like Us on Facebook
Login to Your Account
Who's Online
63 guests and 0 registered users online.
You are an unregistered user or have not logged in. You can register here.