Taylor, Allison
Scammer!
Since: Friday, July 6, 2012
Email Address: human.resources
ldr-dist.com
Website URL: http://www.job.com/my.job/sup/jsOn=1 <-- DO NOT CLICK THIS LINK!
Post Title: Medical Office Front Desk Officer
Location: ann arbor
States affected: MI - michigan
Notes:
After responding to a job post on craigslist..this is the resoponce I got...



Thanks for your reply to our employment post on Craigslist. Our corporation is a new corporation in growth and we are looking to form an motivated and eager staff. We are very interested in your application. Our human resources director requires that your resume be submitted through the most popular on-line career website for reliability and cleaner tracking. This is a no cost service to you.

Please up load your resume Here.

We are interested in taking a look at your resume and discussing your prospective employment with our corporation. Please email me and inform me once your resume is submitted.

Thank you,
Allison Taylor
Staffing Assistant
Report to the FTC at https://www.ftccomplaintassistant.gov/
No comments have been added yet. Be the first!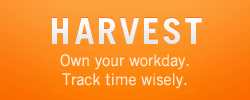 Like Us on Facebook
Login to Your Account
Who's Online
79 guests and 1 member online.
You are an unregistered user or have not logged in. You can register here.