Lent, Mark
Citax
Scammer!
Since: Friday, July 6, 2012
Email Address: marklent
citaxmolding.org
Phone number: 253-235-0328
Website URL: http://cirmarkinc.sharepoint.com/Pages/default.aspx <-- DO NOT CLICK THIS LINK!
Post Title: warehouse worker/assistant
Location: portland, OR
States affected: OR - oregon WA - washington
Notes:
same as the santrax postings on craigslist. i have flagged them on craigslist in hopes that they get removed.
Report to the FTC at https://www.ftccomplaintassistant.gov/
No comments have been added yet. Be the first!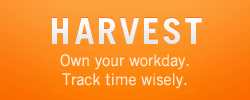 Like Us on Facebook
Login to Your Account
Who's Online
40 guests and 0 registered users online.
You are an unregistered user or have not logged in. You can register here.