Santana, Rossy
UN/IMF Rehabilitation Program
Scammer!
Since: Tuesday, July 10, 2012
Email Address: unxxog
libero.it
Post Title: UN / IMF GRANT
Location: the thumb
States affected: MI - michigan
Notes:
HOW DO THESE PEOPLE GET OUR EMAIL???!!!
This actually came from somewhere in Italy (libero.it location)...stupids!

Hello,

This email is to inform you that you have been selected as one of the recipients of a cash grant of $1,000,000.00.from the United Nations/IMF Rehabilitation Program,To receive your grant contact the agent allocated to you below:

Name:- Mr.Emmanuel Rhodes
Email:- ungroup00@gmail.com

1:::Name....
2:::Address.....
3:::Age/Sex
4:::Occupation..
5:::Phone.......

Congratulations!!!
Ms.Rossy Santana
Report to the FTC at https://www.ftccomplaintassistant.gov/
Comments
Error! The action you wanted to perform was not successful for some reason, maybe because of a problem with what you input. Please check and try again.
skamdeth
Jul 10, 2012

Too obvious a fake - and genuine emails from the UN would come from a un.org address.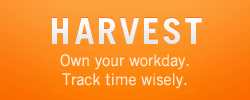 Like Us on Facebook
Login to Your Account
Who's Online
48 guests and 0 registered users online.
You are an unregistered user or have not logged in. You can register here.