Milla, Jenny Jimmy Lemi
Scammer!
Since: Wednesday, July 11, 2012
Email Address: jennylemiii
yahoo.com
Post Title: Hello
Location: portland, OR
States affected: OR - oregon WA - washington
Notes:
Awww...They want to share their $4.5 million with me. How sweet they are!! NOT!!

Hello

It is with profound respect and humble submission, I beg to state the following few lines for your kind consideration. I hope you will spare some of your valuable minutes to read the following appeal with sympathetic mind. I must confess that it is with great hope, joy and enthusiasm to write you this mail and I believe by the faith that it must surely find you in good condition of health.

My name is Jenny Jimmy Lemi Milla, Sudanese citizen, female, age 22 years old. I`m the daughter of Late Mr. Jimmy Lemi Milla, who was the Minister for Co-operatives and Rural Development in the government of autonomous Southern Sudan. My father was shot dead inside his ministry building along with his bodyguard in Juba on February 9, 2011. I lost my biological mother long time ago, when I was just 6 years old and since then, my father loved me so dearly may he rest in peace and may the great God give him a safe entry in Paradise. Amen.

Before the death of my father, he told me that he made a fixed deposit of the sum of Four Million, Five Hundred thousand United States Dollars(4.5Million USD) in one of the Banks in Burkina Faso with my name as his next of kin. I have traveled to Burkina Faso to clear the money but the Bank manager told me that my refugee status is not authorized by the laws of Burkina Faso to clear the money. He advised me to appoint a trustee.

Now, I am Soliciting your help for transfer of the money into your bank account and investment assistance in your Country. I have suffered lots of set back as a result of my parents death. I left Sudan because of incessant family feuds. Presently, I am living in Ouagadougou,Burkina Faso. Hence, I want to settle abroad to continue my studies and spend the rest of my life. Please consider my request as my life is being hugely affected .

Thanks a lot in anticipation of your prompt response.

Yours sincerely,
Jenny Jimmy.
Report to the FTC at https://www.ftccomplaintassistant.gov/
Comments
Error! The action you wanted to perform was not successful for some reason, maybe because of a problem with what you input. Please check and try again.
couintrycec
Jul 11, 2012
get money or share


These scammers have been around for a while Why they are not caught puzzles me They go from a Lost Member of your Family or Friend They call you dear Stay away from them that is exactly what they are INTERNET CROOKS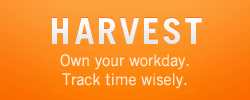 Like Us on Facebook
Login to Your Account
Who's Online
36 guests and 0 registered users online.
You are an unregistered user or have not logged in. You can register here.