Silbert, Russell
Barnes Shipping LLc.
Scammer!
Since: Friday, July 13, 2012
Phone number: 720-230-9373
Website URL: http://barnes-shipping.com <-- DO NOT CLICK THIS LINK!
Post Title: Craigs list
Location: new york city
States affected: CT - connecticut NJ - new jersey NY - new york
Notes:
Dear Amy,

We acknowledge receipt of your resume for a position at Barnes Shipping and sincerely appreciate your interest in our company.

Your abilities appear suitable to the needs of Barnes Shipping and we offer you a position beginning immediately at the salary discussed.

At Barnes Shipping, every employee is an important member of the company. All employees have the opportunity to rise according to their abilities.

Thus, even entry-level employees are selected with great care.

Congratulations on being selected.

Please carefully read the "Job Description" and "FAQ" files for more details about opened position. Contact us if there are any questions.

What Is the Next Steps?

1. Application Form: fill-in, print, sign, scan and send it back.

2. Employment Agreement: fill-in, print, sign, scan and send it back.

IF YOU HAVE NO SCANNER, YOU CAN SEND ALL THE DOCUMENTS USING FAX TO: (720) 230-5461.

If you are happy with the proposed terms and wish to accept this offer of employment, please sign the duplicate copy of agreement and return it to me within 5 days.

In the event I have not heard from you by that date, this offer will be automatically withdrawn on that date.

If you disagree with, or do not understand or wish to clarify anything in this offer, please contact me to discuss any issue you wish to raise.

My best to you in this new undertaking. We wish you every success and thank you for your cooperation.

Regards,
Russell Sibert

Barnes Shipping, LLC
999 18th Street
Denver, CO, 80257

Tel.#: (720) 230-9373
Fax #: (720) 230-5461

E-Mail: russell.sibert@barnes-shipping.com
Web: http://www.barnes-shipping.com
Report to the FTC at https://www.ftccomplaintassistant.gov/
Comments
Error! The action you wanted to perform was not successful for some reason, maybe because of a problem with what you input. Please check and try again.
NIjaWebb
Jul 25, 2012

How exactly is this a scam? A friend of mine signed up and started receiving packages and is currently going through the probation period and waiting to receive payment.


ThePowersThatBe
Jul 25, 2012
Red Flags


1. Secretary of State/Colorado business search turned up nothing

2. Their website was created July 5, 2012

tigersworld
Aug 08, 2012
SCAM


They are a fraud. I was in this so called probationary period and I too was recieving packages. A week before I was to recieve my check they just turned off there main website, member website and phone. They are scammers and I think they operate out of Russia or at least have partners operating in Russia.


FlakeMistress
Aug 08, 2012

Thank you for reporting this to our site, tiger. Now maybe more people will believe this when you say it IS a scam.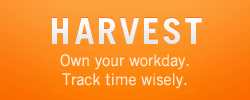 Like Us on Facebook
Login to Your Account
Who's Online
40 guests and 0 registered users online.
You are an unregistered user or have not logged in. You can register here.