Parker, Kristin
Jones and Burke
Scammer!
Since: Saturday, July 14, 2012
Email Address: HR-Office-4H73
jones-burke.info
Website URL: http://jones7burke.info/ <-- DO NOT CLICK THIS LINK!
Post Title: Jones and Burke - job scam
Location: minneapolis / st paul
States affected: MN - minnesota
Notes:
Responded to a blind ad for office work on craigslist, asking them where the job site was. Got an answer from them today saying they got my resume -- even though I didn't send one. Here's the spiel. The link goes to "jones7burke.info": Jones and Burke, obviously a phony job recruitment site. It's almost exactly the same con that others have received under the company name "Jones and Lang".
__________________________________

Hello

Your resume has been received.
We look forward to reviewing your application and discussing the opportunities that we have available.

The position you inquired about is a full-time non-exempt opening.
The pay range for job position is $18.70 hr to $21.40 hr.

The following potential job perks are available and will be discussed at our first formal interview.
Paid Time Off
Health Benefits Package
Higher than average salaries
Tuition Reimbursement
Extensive 401(k)program

Prior to being considered, we first need you to formally apply at our site so all your pertinent and up to date information will be in our staffing system.
Please take the time to follow the directions and complete the entire application process.

Visit our application page now to get started!!

Your Job ID Code is = TV5LSe4

Best Regards,
Kristin Parker
Hiring Services
_______________________________
Report to the FTC at https://www.ftccomplaintassistant.gov/
Comments
Error! The action you wanted to perform was not successful for some reason, maybe because of a problem with what you input. Please check and try again.
steevo210
Aug 13, 2012
Same happened to me......


I sent an email for confirmation of the ad being a legit posting, never attached my resume, and this is what I received in my SPAM folder:

Subject: Your Resume #4P62 Has Been Received

Hello

Thanks for getting back to us to let us know your interest in the positions we had listed on monster.

The position your submitted resume matched to were.

Office Administrator- $22.00 - $24.00 Per Hour

Some of the responsibilities for this position.

* You will be answering the phone and taking messages when applicable

* You will be scheduling the company meetings

* Running errands for the company for things such as purchasing supplies and making bank deposits.

* While you are running errands, you will also be given one of our company credit card(s) issued in your name for all business purchases.

We are in the middle of processing applications and currently have 7 other applications along with yours that we are considering, so you can consider yourself on the short list to be hired.

Please help us to express-process your application by performing one of the two mandatory steps that our company must take for all new employees. Since we run both background and credit reports on all applicants , you can help us by obtaining your own current credit report, speeding up the process immensely. We have found it's best if you have it in advance to make sure there are no surprises on it and confirm that your history is correctly listed.

Both myself and the company would prefer that you use this company - HERE - to acquire your credit history because they're offering the check at zero cost to you (unlike other places) and their results contain the most precise details I've come across, but feel free to use any service that suits you.

Once you submit all of the needed information, they are going to show your own personal report. Please print it out and save it for the meeting. Please do not e-mail me the report, since it will have personal content. We can go over it when we meet in person. Should you have a lower than expected credit ratings, it will never prevent you from gaining a position with us. WE DO NOT NEED TO KNOW YOUR SCORE.

When your finished please e-mail me back at ( job-mc4236@hotmail.com ) with the subject "My Availability" to let us know you obtained a current copy of your credit history along with your availability and we will contact you the beginning of next week to arrange an interview.

I'm looking forward to your quick response.

Warm regards,

Emilee Wilson

HR Department

***** PLEASE NOTE ***** This E-Mail/telefax message and any documents accompanying this transmission may contain privileged and/or confidential information and is intended solely for the addressee(s) named above. If you are not the intended addressee/recipient, you are hereby notified that any use of, disclosure, copying, distribution, or reliance on the contents of this E-Mail/telefax information is strictly prohibited and may result in legal action against you. Please reply to the sender advising of the error in transmission and immediately delete/destroy the message and any accompanying documents. Thank you.*****


FlakeMistress
Aug 13, 2012

But of course...the ol' "Credit Report" scam. Sad part is so many people fall for this and get duped into losing money. Glad part is you did not fall for it!! ☺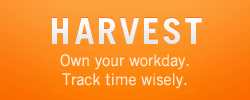 Like Us on Facebook
Login to Your Account
Who's Online
60 guests and 1 member online.
You are an unregistered user or have not logged in. You can register here.