Brooklyn, Vanessa
Neptron Corp
Scammer!
Since: Wednesday, July 18, 2012
Email Address: vanessa
neptoncorporation.com
Post Title: Project Engineering Coordinator
Location: fredericksburg
States affected: VA - virginia
Notes:
Job Advertisement. This is our wish list and we understand that you may not have all of these skills; however, you must understand the submittal process and be able to coordinate the paperwork and stay on top of it.

1. Work closely under the guidance and direction of the Project Managers.
2. Coordinate project correspondence, shop drawings, submittals, and expediting of materials.
3. Maintain an expediting schedule and list of material procurement for the assigned projects.
4. Verify that all materials supplied can meet the project delivery date and manage the delivery of all Subcontractor and Supplier materials to the project.
5. Maintain accurate and up-to-date logs (RFI, CO, MODIFICATIONS, as Built Submittals etc.), track responses and advise the Project Manager of the status. Ensure that Subcontractors, Suppliers and all Site personnel have the most current drawings.
6. Maintain and update the Shop Drawing Log, and submittals Log.
7. Coordinate submittals and procure all close-out documents including warranties, Operating and Maintenance Manuals.
8. Participate in the continuous updating and accurate generation of as-built documents. (optional)
9. Prepare drawings and sketches to support construction & Submittals work as required. Evaluate design changes, specifications, and drawing releases and review changes with the Project Manager.
10. Coordinate periodic job-related photographs for records.


Requirements:
Education- High School diploma or GED. Construction Management certification preferred, not mandatory
Experience- A minimum of 2 years experience in a similar type of construction environment.

Other Skills & Experience-
1- Engineering degree, or college courses
2- High organizational skills
3- Fluent in English / writing and reading
4- Some experience in engineering and/or construction, preferably HVAC/Mechanical
5- Minimum of 1 year experience in submittals
6- AutoCad, Microsoft Office (includes Word, Excel, Picture), Primavera or MS Project, Sage Master Builder
7- Basic knowledge of Adobe Acrobat Standard

Career Path: This job could lead to a position as a Project Manager for the right person with the appropriate experience.






Location: fredericksburg
Compensation: $15\hr
This is a part-time job.
Principals only. Recruiters, please don't contact this job poster.
Please, no phone calls about this job!
Please do not contact job poster about other services, products or commercial interests.
PostingID: 3145013396

Reply Received asking me to sign up for credit reports.

Vanessa Brooklyn <vanessa@neptroncorporation.com> Wed, Jul 18, 2012 at 2:55 PM

Dear Applicant,

Thanks for your reply. Your next step in this hiring process is to complete our new employee questionnaire.
Job requirements: Outstanding written/oral communication skills in order to perform duties including responding to phones and taking messages, the preparation of mailings, the order and maintenance of supply amounts, elementary copying, common filing and emailing, and a basic knowledge of Microsoft Office.
Please note that our company requires all potential employees to have a credit score on file for your interview. We ask for this because you will have access to company credit cards for business expenses. We request that each potential employee complete this as this ensures us that our future employee is credible, trustworthy and can be an asset of the company.

Please also note that because of the recent economy we take in to consideration that there may be some blemishes on a large portion of applicant scores. Rest assured that your credit scores itself isn't very important, but the report is still required by our company.

Please complete and print your credit score by clicking
http://cubsourcing.com/get.official.free.credit.report/18A

You will need to bring a copy with you to your interview. This credit score costs you nothing and is completely secure from the most trusted credit score website online.

Please complete this first step ASAP as we only have 48 hours to set up interviews. When you have completed the credit score reply to this email and we will set a time for an interview.

I look forward to meeting with you.

Thank you
Vanessa Brooklyn
Hiring Manager
Report to the FTC at https://www.ftccomplaintassistant.gov/
No comments have been added yet. Be the first!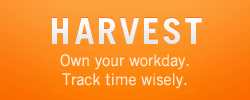 Like Us on Facebook
Login to Your Account
Who's Online
91 guests and 0 registered users online.
You are an unregistered user or have not logged in. You can register here.