Lee, Bethanie
Scammer!
Since: Wednesday, July 25, 2012
Email Address: bethanie_leetimy
yahoo.com.hk
Phone number: +44 702 401 4891
Post Title: GOOD DAY TO YOU
Location: salem, OR
States affected: OR - oregon
Notes:
Dear Friend,

My name is Mrs. Bethanie Lee I am a dying woman who have decided to donate what I have to you/ church. I am 63 years old and I was diagnosed for cancer about 9 years ago, immediately after the death of my husband, who has left me everything he worked for. I am a citizen of the United Kingdom and china. My husband was the C.E.O Chun Lin export company. The company folded up and sold it's assets with other capital investment of my late husband which was converted to cash and was deposited in a financial cooperation here in the United Kingdom. I have been touched by God to donate from what I have inherited from my late husband to you for the good work of God, rather than allow my husbands relatives to use my husband hard earned funds ungodly.

Please pray that the good Lord forgive me my sins. I have asked God to forgive me and believe he has because He is a merciful God. I will be going in for an operation in less than one hour. I decided to WILL/donate to you for the good work of the lord an amount worth about 12 million Great British pounds to help the motherless and less privilege and also for the assistance of the widows. You would be entitled to 20% of all the funds which are deposited in bank/finance house in the United Kingdom and in Africa. The remaining 80% will be used to set up a foundation in my husband's name, which will be used to help the less privileged. At the moment I cannot take any telephone calls right now due to the fact that my relatives are around me and my health status.

I had an encounter with Christ when Rev. Billy Graham was preaching on television concerning Ananas and Sapphires who told lies when they were told to bring money ,so that lives of people will be saved in Acts 5:1-11. After hearing the word of God, I gave my life to Christ and became a born again Christian. As a born again Christian, I started reading my bible and one day, the Lord opened my eyes to Ezekiel 33: 18 and 19 where the word of God says: "When the righteous turneth from his righteousness, and committeth iniquity, he shall even die thereby. But if the wicked turn from his wickedness, and do that which is lawful and right, he shall live thereby. Giving to the Less privileged is the rightful thing for me to embark in now.
I have adjusted my Will and my lawyer and he will arrange the transfer of the funds from my account to you. I wish you all the best and may the good Lord bless you abundantly, and please use the funds well and always extend the good work to others.

I will appreciate your utmost confidentiality in this matter until the task is accomplished as I don't want anything that will jeopardize my last wish. And Also I will be contacting with you by email as I don't want my relation or anybody to know because they are always around me.
Please contact my lawyers in charge of the funds and they will arrange the transfer of the funds from my account to your preferred account as you would be the beneficiary to them.

Pls. Contact my lawyer in London,
Barrister Anthony Berry with the specified address:
CHAMBERS OF ANTHONY BERRY
BARRISTER ANTHONY BERRY
9 BEDFORD ROW LONDON WC1R 4AZ
E-mail: athony_bery@yahoo.co.uk
TELL: +44 702 401 4891
FAX: +44 700 580 0051

There are above 20 million dollars deposited in banks/finance houses in the UK as well as in Africa. Please use your share of the funds well and always extend the good work to others.
Please tell him that I have asked you to reach him. This is my private email: bethy_leetimy@yahoo.com.hk

God blesses you.
Thanks,
Mrs. Bethanie Veronica Lee.
Report to the FTC at https://www.ftccomplaintassistant.gov/
Comments
Error! The action you wanted to perform was not successful for some reason, maybe because of a problem with what you input. Please check and try again.

ThePowersThatBe
Jul 25, 2012
Here's some scripture for you Bethanie


Always remember you reap what you sow.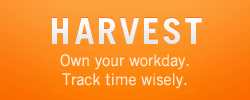 Like Us on Facebook
Login to Your Account
Who's Online
70 guests and 0 registered users online.
You are an unregistered user or have not logged in. You can register here.