Paris, Melissa
Fumar Associates
Scammer!
Since: Friday, July 27, 2012
Email Address: melissa
opsonincorporation.com
Website URL: http://fumarassociates.com/creditreport/an26kjhbla <-- DO NOT CLICK THIS LINK!
Post Title: Administrative Assistant
Location: oklahoma city
States affected: OK - oklahoma
Notes:
Asked for a credit report
Also used email address: melissa@nambcorporation.com
Why do people think they can still pretend to be legitimate after you repeatedly call them out? An using 3 different fake email addresses- really?
Report to the FTC at https://www.ftccomplaintassistant.gov/
Comments
Error! The action you wanted to perform was not successful for some reason, maybe because of a problem with what you input. Please check and try again.
Tinabee66
Aug 14, 2012
Melissa Paris-Fumar Associates


I applied for a posting on craigslist for a position in a medical office. I received an e-mail response very quickly from melissa@bumtcorporation.com with a link to http://fumarassociates.com/creditreport/14free.official to obtain a free credit report/score to bring to an interview.

I responded back that I did not feel comfortable signing up for a free trial membership but did have a copy of my credit report to bring to interview. She responded back stating that she did not receive my report and that there were no fees to be incurred. Of course I would have to enroll in a membership which would require a crecit card.

Reported to craigslist immediately and post for job appears to be removed. This was for a position in Charlotte, Nc.


ThePowersThatBe
Aug 14, 2012
The link directs you to Profinity, LLC


7491 North Federal Highway, Suite C-5, #307

Boca Raton, FL 33487

Principal: Mr. Mark Beacham (President)

Customer Contact: Mr. George Miller (Compliance Officer)

Phone(s): (866) 407-7043/(866) 982-9708

Alternate Business Names:Family Save, Family Savings,LLC, Credit Protect, Profinity.com, Profinity Credit

From the BBB Website

Our file contains a pattern of complaints from consumers who state they signed on this company's website to receive a free credit report. The offer includes a free trial membership which requires the consumer to submit their credit card information as a part of the free trial offer. The website informs the consumer there will be no charges if the membership is cancelled within 7 days. Some consumers state their card is charged before the 7 day free trial and in some cases they are unable to cancel their membership when attempting within the trial period. The charges in dispute range from $3.98 to $89.00.

Other complaints have been received from consumers who state their credit card has received monthly charges from this company that they did not authorize ranging from $3.98 to $29.95.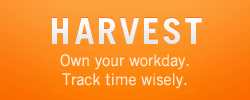 Like Us on Facebook
Login to Your Account
Who's Online
50 guests and 0 registered users online.
You are an unregistered user or have not logged in. You can register here.