Paris, Melissa
LaBelle
Scammer!
Since: Saturday, July 28, 2012
Email Address: melissa
affectsolcorporation.com
Post Title: Spa Concierge/Receptionist Wanted
Location: annapolis
States affected: MD - maryland
Notes:
**CRAIGS LIST AD in Admin/Office Jobs**
Date: 2012-07-27, 7:08PM EDT
Reply to: 24kvj-3117067869@job.craigslist.org[Errorswhenreplyingtoads?]
Company Information
Welcome to the world of LaBelle where clients are warmly welcomed and pampered. The LaBelle experience is about rejuvenation, health, peace, self-confidence, and vanity.
Primary Responsibilities
~Answer incoming telephone calls and greet clients
~Book all spa services and spa packages Inform and educate clients about our products and services
~Process clients tickets
~Provide superior service and etiquette as ambassadors of the LaBelle brand
Job Qualifications
~Previous spa or salon experience
~Retail/ customer service experience a plus
~Must have a flexible schedule
~Familiarity and comfort using a computer
~Outgoing, Friendly, Customer Service Oriented Personality
Location: Annapolis
Compensation: Based on Experience. Benefits include medical, dental benefits and service
Principals only. Recruiters, please don't contact this job poster.
Please, no phone calls about this job!
Please do not contact job poster about other services, products or commercial interests.
PostingID: 3117067869
**************************************************************************

**EMAIL I RECEIVED**

Dear Applicant,

Thanks for your reply. Your next step in this hiring process is to complete our new employee questionnaire.
Job requirements: Outstanding written/oral communication skills in order to perform duties including responding to phones and taking messages, the preparation of mailings, the order and maintenance of supply amounts, elementary copying, common filing and emailing, and a basic knowledge of Microsoft Office.
Please note that our company requires all potential employees to have a credit score on file for your interview. We ask for this because you will have access to company credit cards for business expenses. We request that each potential employee complete this as this ensures us that our future employee is credible, trustworthy and can be an asset of the company.

Please also note that because of the recent economy we take in to consideration that there may be some blemishes on a large portion of applicant scores. Rest assured that your credit scores itself isn't very important, but the report is still required by our company.

Please complete and print your credit score by clicking
http://fumarassociates.com/creditreport/ad27ukhhv

You will need to bring a copy with you to your interview. This credit score costs you nothing and is completely secure from the most trusted credit score website online.

Please complete this first step ASAP as we only have 48 hours to set up interviews. When you have completed the credit score reply to this email and we will set a time for an interview.

I look forward to meeting with you.

Thank you
Melissa Paris
Hiring Manager
Report to the FTC at https://www.ftccomplaintassistant.gov/
Comments
Error! The action you wanted to perform was not successful for some reason, maybe because of a problem with what you input. Please check and try again.
SuperGal
Aug 10, 2012
Got a similar email...


...from a Melissa Paris at Patronix Association.


ThePowersThatBe
Aug 10, 2012
affectsolcorporation.com-location Panama


I saw the same ad posted on NY and NJ CL last week. After doing a bit of research I found a LaBelle Spa located in California so I flagged the NY post and it was eventually removed. The NJ ads are still up - just contacted CL to remove them.

Tinabee66
Aug 14, 2012
Scam-Melissa Paris


I received this exact e-mail for a Medical office position in Charlotte, NC. Melissa Paris at Bumt Corporation with the credit score link http://fumarassociates.com/creditreport/14free.official.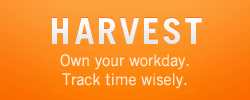 Like Us on Facebook
Login to Your Account
Who's Online
68 guests and 1 member online.
You are an unregistered user or have not logged in. You can register here.