Evan, Tony
Scammer!
Since: Thursday, August 2, 2012
Email Address: tonyevan110
gmail.com
Post Title: Caregiver Needed
Location: nationwide
States affected: ALL - pretty much everywhere
Notes:
Received two messages from Tony from two different emails. Keith Duke kdukee226@gmail.com and Mary Johnson mjohnsonn1111@gmail.com both from IP address 70.88.199.165.

How are you today? Am Tony Evan, Am seeking a qualified candidate to fill a part time caregiver position. Qualified candidates will have little medical experience ? and other related duties as assigned...
Thanks and God Bless You?
Report to the FTC at https://www.ftccomplaintassistant.gov/
Comments
Error! The action you wanted to perform was not successful for some reason, maybe because of a problem with what you input. Please check and try again.
skamdeth
Aug 02, 2012

The IP address belongs to Comcast Business Communications and is located in Milton, MA.

The odd syntax and the use of "Am..." instead of "I am..." tend to peg the writer as Nigerian.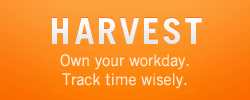 Like Us on Facebook
Login to Your Account
Who's Online
76 guests and 0 registered users online.
You are an unregistered user or have not logged in. You can register here.