RIETDYKE, TED
INTERIOR DESIGN
Scammer!
Since: Monday, August 6, 2012
Email Address: tedssm790
gmail.com
Phone number: 203-263-0021
Post Title: TED RIETDYKE - CON ARTIST - PAYS YOU WRONG AMOUNT AFTER ITEM BOUGHT FROM ME WAS PUT IN CAR - PRICE AGREED UPON WAS NULL VOID
Location: hartford
States affected: CT - connecticut
Notes:
I was selling an item on craigslist, and the guy told me 250 was too much would I do 150. I told him lowest is 175. He gave me a sob story about how he had his leg amputated and his wife is leaving him and he does not have the money. Than I told him I cannot go lower than 175 and that I do cat rescue and need the money. He than said ok I will do 175. than proceded to tell me he was buying stuff for his new business and his house. thought he did nto have money, think he forgot what he previously told me. He seemed nice over the phone. He came here with his nephew helping him, and nephew came in to get the piece of furniture. Nice kid His nephew said he is a furniture hoarder, and has been on a spending spree. We than proceded to bring the furniture out to his uncles vehicle, his uncle - TED sitting in the vehicle went to show him the recliner and Ted rudely said just put it in the bacck of the car. His nephew said dont you want to see it.....he said again put it in the damn car. Meanwhile he is counting out the money....... he hands over the money, and I count it. There is 150. I said, you gave me 150 it is 175. He says rudley sharply, look take the damn thing back i am not getting it for 150. I said that is what we agreed on, you want me to knock of 100 dollars! I need this for my cat rescue. He said take it back I dont like it anyway...... take 150 or take it back. I threw up my arms and said I had a feeling you would do this you f'ing con artist. I walked inside, and his nephew had no idea what had just happened. No wonder his wife left him. Apparently if you google this guy, he is conning alot of people. Watch out for him. Only conned me for 25.00 less, but that money was going back to cat rescue. What a loser. Beware - mean, nasty and rude guy. Feels sorry for himself angry at the world.
Report to the FTC at https://www.ftccomplaintassistant.gov/
Comments
Error! The action you wanted to perform was not successful for some reason, maybe because of a problem with what you input. Please check and try again.

FlakeMistress
Aug 06, 2012

I would have asked the nephew to take the chair back into your house and told the guy NO DEAL, and to take his $$ and shove it after how he treated you!! His actions were UN-CALLED for.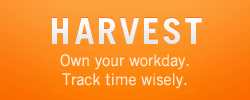 Like Us on Facebook
Login to Your Account
Who's Online
82 guests and 0 registered users online.
You are an unregistered user or have not logged in. You can register here.