Random Scammer
LDR Services
Scammer!
Since: Wednesday, August 8, 2012
Location: beaumont / port arthur
States affected: TX - texas
Notes:
I have wasted so much time on CraigsList for the past week. I have received nothing but SCAMMER reply emails for job postings. I applied for many different job postings and everyone came back as a scam. Some no replie at all. I don't belive there is any real people on CraigsList. Please don't job search any where on the CraigsList site. You will be SCAMMED. Every replie want me to click another link and provide information again, information that was already on my resume that I have sent to all these bastards! The scammers have my resume, what a scary thought! No more, I am done with that site. Please see the last email that I received below. I have many of the replies that I have saved from many different companies that replie back with a similar email from different companys. BEWARE!!

Thank you for your interest in our ad. I have reviewed your resume andyou're a great match for this position.

Please formally register and submit your resume at our websites job page below, afteryour submission, you'll be contacted by an HR director shortly.

Our job page is Here - link

Please enter your desired position, location, e-mail and telephonenumber that you can be reached on.

Regards,
Staffing Assistant
LDR Services
Report to the FTC at https://www.ftccomplaintassistant.gov/
No comments have been added yet. Be the first!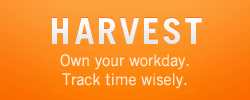 Like Us on Facebook
Login to Your Account
Who's Online
92 guests and 0 registered users online.
You are an unregistered user or have not logged in. You can register here.