Random Scammer
Scammer!
Since: Friday, August 17, 2012
Email Address: kenpin00
gmail.com
Location: salem, OR
States affected: OR - oregon
Notes:
I had a quilt rack listed on Craigslist and I received these emails from this person wanting me to cash a $2250 check and then send their shipper the rest minus $100. At first I thought it was legitimate. After not hearing back for a few days I began to wonder and so I sent another email and heard back, and then received a check in the mail. It looked very legitimate but I wanted to be 100% sure so I took the check to my bank and my bank knew immediately that it was a scam. I almost fell for it, thank goodness my bank knew better.



> Date: Sun, 22 Jul 2012 19:10:11 +0100

> Subject: Re: B line
> From: kenpin00@gmail.com
>
> Hello,
> I recieve your email I will be buying from you so please kindly
> withdraw the advert Please be informed that i will be paying with a
> certified check from my Bank it will be delivered to you via FEDEX, so
> I'll need you to provide me with the following information so as to
> facilitate payment...
>
> Name to be on the payment...........
> Home address...........
> City..............
> State...........
> Zip Code..............
>
> Cell phone #................
> N.B no P.O box addresses. please
> I will make arrangements for the pick up as soon as you have your
> money I am completely satisfied with the advert and the payment will
> be delivered within 2-3 working days.

To: kenpin00@gmail.com
Subject: RE: B line
Date: Sun, 22 Jul 2012 12:29:05 -0700


OK, I will do that.

(I then sent the scammer my address and phone #)


If you live in Salem we can bring it to you tomorrow. My husband has a doctor appointment so we will be in town. Otherwise you picking it up after that will be fine.

Just let me know.

Thank you.
**** ****




Hi,
> Thanks for sending the information. I have instruct my secretary
> to mail out your payment. And like she said the payment has been sent
> already , the item will be picked up as soon as you receive the
> payment.
> I will wait for the payment to get cashed before i send my shipper
> for the pick up.but there is a little problem wish i think youcan
> handle i instruct her to send you payment and that of the shipping
> company seperately but she mistakenly include the shipping fund to
> your payment you will be recieving a check worth of $2250 to cover the
> shipment of the item and the money for the item. As soon as the
> certified check reaches you,have it cashed or deposit and withdraw, so
> you will need to deduct the money for your item and send the
> remaining fund to my shipper via western union money transfer.
> My shipper is also picking some of my other items up for me in the
> same city of yours and also another location,..that is why i need to
> give them that amount.
> I will like you to also deduct $100 for your running around in
> getting the check cashed.
> Please let me know if i can trust you on this so we can move forward
> from here.Thanks.
>
> NOTE:...PLEASE DON'T KEEP SILENCE LET ME KNOW IF I CAN TRUST YOU TO
> HANDLE THIS FOR ME GET BACK TO ME ASAP...

To: kenpin00@gmail.com
Subject: RE: B line
Date: Tue, 24 Jul 2012 09:42:09 -0700

I can be trusted, however, this item is not in a box and has been used. Was this supposed to be ready for shipment? I wasn't informed of that. I can put it in a box, but it won't be ready for any shipment of any kind. Let me know more details so I know what to expect. Your person can have it packed up for shipment, but I am not sure what that would cost. Otherwise I will just put the parts in a box to be picked up loosely. Its in perfect shape as it was barely used, but no longer in the box it came in.
Report to the FTC at https://www.ftccomplaintassistant.gov/
Comments
Error! The action you wanted to perform was not successful for some reason, maybe because of a problem with what you input. Please check and try again.

FlakeMistress
Aug 17, 2012

(Flakemistress is helping this elderly victim post these responses)

Five days later and I hadnt heard back so I sent the following reply:

To: kenpin00@gmail.com

Subject: RE: B line

Date: Sun, 29 Jul 2012 17:25:24 -0700

I am guessing you have changed your mind on the quilt frame. I am going to relist it as I haven't heard from you at all. I haven't received the check you said is in the mail.

I wished you would have told me that you changed your mind. It would help me decide what to do with it.


FlakeMistress
Aug 17, 2012

The next day I received the following email:

> Date: Mon, 30 Jul 2012 11:33:25 +0100

> Subject: Re: B line

> From: kenpin00@gmail.com

>

> i didn't change my mind about t i ll get back to you taday with the

> tracking to the payment and how you will go about it Thanks


FlakeMistress
Aug 17, 2012

Then I received this email:

> Date: Wed, 1 Aug 2012 07:39:20 +0100

> Subject: FOLLOW MY INSTRUCTIONS

> From: kenpin00@gmail.com

>

> Hello,

>

> How are you doing ? Thanks for your trustworthiness in this on going

> transaction I will like to let you know that the payment will be

> deliver to you Here is the USPS tracking number for the package......

> 9101969010386857959554 FOLLOW MY INSTRUCTIONS BELLOW:

> when you receive the check, just go straight to your bank and

> have the check cashed instantly or you can deposit it into your bank

> account. As soon as you have the funds, deduct the money for your item

> and also take $100 for yourself for your running around and have the

> rest of the money wired to my mover via WESTERN UNION MONEY TRANSFER

> so that they can have the money for the pickup.

>

>

> Here is the name and address to send the money to:

>

> Name............. Cain Trujillo

> Address..........101 park beer drive

> City............Los angeles

> State............ca

> Zip Code.........90006

>

> The mover is due to be back in your location anytime from now and

> has Informed me that the only thing holding him up is the shipping

> funds.Afterward i will require the following info from you............

>

> 1. The name and address of the sender.

> 2. The amount sent. (After deducting the transfer Charges).

> 3.MTCN (money transfer control number on the receipt)

>

> Please deduct the transfer charges from the amount you want to send

> to the shipper .Don't forget to send me the map quest to your

> location for easy passage to the shipper.kindly get back to me asap.Go

> to WESTERN UNION with cash to enable you make the transfer Thanks..

> PLEASE DO NOT KEEP SILENCE DO UPDATE ME AS SOON AS POSSIBLE.


FlakeMistress
Aug 17, 2012

I sent back the following reply:

To: kenpin00@gmail.com

Subject: RE: FOLLOW MY INSTRUCTIONS

Date: Wed, 1 Aug 2012 01:04:02 -0700

I am sorry. I have decided not to take your offer. I will not accept the delivery as I am not sure about it. I would have to write a check to transfer the money from my personal account and I am not willing to do that. If you can send someone here with cash for the item, I will be glad to work with you. But this is so unusual that I have a bad feeling about it. If it is legitimate, please accept my appologies. I can't afford to lose anything right now as we are in hard times and that's why I am selling things. I hope you understand. This is an arrangement that I have not done before and don't even know where to go to do what you are asking. So, I will relist my item and move on. sorry, but if you think about it you will understand why its not worth it to me. If there is a way to stop the delivery, please do that.


FlakeMistress
Aug 18, 2012

I did not hear back from kenpin00 but I did receive a check in the mail on August 4th. Here is what I replied:

To: kenpin00@gmail.com

Subject: RE: FOLLOW MY INSTRUCTIONS

Date: Sat, 4 Aug 2012 10:06:00 -0700

We received the payment but did not open it. The only way I will do this is to let this payment clear with the bank first before I send the payment. I can't take a chance on losing money as we are selling things because we are broke. Please respond soon or I will send the payment back unopened.


FlakeMistress
Aug 18, 2012

Much to my surprise, I received a reply. Then I never heard back from them again. Here was their last reply:

> Date: Sat, 4 Aug 2012 18:09:00 +0100

> Subject: Re: FOLLOW MY INSTRUCTIONS

> From: kenpin00@gmail.com

It okay by me you can take it to your bank when it clears have the mover money sent with the map quest for easy location Thanks for your undertsanding


ThePowersThatBe
Aug 18, 2012
2 weeks since his last message


Glad this scammer hasn't harassed them. Good call to tell this sc*mbag that they wanted to wait until everything was kosher at the bank.

If they should be contacted again, just reply back that the counterfeit was detected and the authorities are involved.


FlakeMistress
Aug 18, 2012

Yeah that's what I told them, TPTB. I felt bad for them. It's an elderly couple and the gentlemen has cancer. HE almost fell for it!! So glad that they came to me first otherwise they may have lost that $2250. =(


FlakeMistress
Aug 18, 2012

NOTE: The FBI has a website specifically dedicated for these types of scams against seniors. I encourage all seniors and heck, everyone else, to check it out and pass it onto the seniors in your life. ☺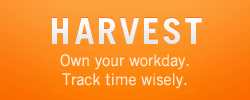 Like Us on Facebook
Login to Your Account
Who's Online
44 guests and 0 registered users online.
You are an unregistered user or have not logged in. You can register here.