Anderson, Olivia
Scammer!
Since: Saturday, August 18, 2012
Email Address: olivia
metprocommunication.com
Website URL: http://fumarassociates.com/creditreport/17free.official <-- DO NOT CLICK THIS LINK!
Post Title: Front Desk Receptionist & Administrative_Part & Full-Time
Location: frederick
States affected: MD - maryland
Notes:
I sent my resume in response to a post and received this email:

"Dear Applicant,

Thanks for your reply. Your next step in this hiring process is to complete our new employee questionnaire.
Job requirements: Outstanding written/oral communication skills in order to perform duties including responding to phones and taking messages, the preparation of mailings, the order and maintenance of supply amounts, elementary copying, common filing and emailing, and a basic knowledge of Microsoft Office.
Please note that our company requires all potential employees to have a credit score on file for your interview. We ask for this because you will have access to company credit cards for business expenses. We request that each potential employee complete this as this ensures us that our future employee is credible, trustworthy and can be an asset of the company.

Please also note that because of the recent economy we take in to consideration that there may be some blemishes on a large portion of applicant scores. Rest assured that your credit scores itself isn't very important, but the report is still required by our company.

Please complete and print your credit score by clicking
http://fumarassociates.com/creditreport/17free.official

You will need to bring a copy with you to your interview. This credit score costs you nothing and is completely secure from the most trusted credit score website online.

Please complete this first step ASAP as we only have 48 hours to set up interviews. When you have completed the credit score reply to this email and we will set a time for an interview.

I look forward to meeting with you.

Thank you"


I replied that I already have recent copies of my credit report, thereby I don't need to sign up for a trial membership for that site (one I've never heard of, by the way). She immediately replied:

"Hello
I think you have made a mistake. Still we didn't get your credt report.. Credit report is important for us. This is our official rule. After seeing your score we will contact you assp for the interview. There have been some concerns about the creditreport portion of the application. There are no fees to be incurred. So please go to the link below and try again:
http://fumarassociates.com/creditreport/17free.official

Thank You"


That is obviously an auto-response email, as she didn't reply to what I said. This website requires a credit card and a free seven-day trial membership. No legit business would require applicants to use that. SCAM!
Report to the FTC at https://www.ftccomplaintassistant.gov/
Comments
Error! The action you wanted to perform was not successful for some reason, maybe because of a problem with what you input. Please check and try again.

FlakeMistress
Aug 18, 2012

Yup, most definitely a scam.

ameglio
Sep 02, 2012
Same thing for me!


I applied for this position as well, but in Clarksville, TN. I received the same email and I didn't email her back. No legit company would make you do this!

MFiebig
Sep 02, 2012
Another one


Same day as the user above me, same email, but in Gold Country California!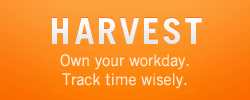 Like Us on Facebook
Login to Your Account
Who's Online
33 guests and 0 registered users online.
You are an unregistered user or have not logged in. You can register here.