Calton, James
Hyudrotech.center
Scammer!
Since: Sunday, August 19, 2012
Email Address: hydro.center
aol.com
Post Title: Accounts Receivable
Location: frederick
States affected: MD - maryland
Notes:
Ask to deposit check that came through USPS Express delivery. Then withdraw amount the next day and send Western Union to Mr.Carlton. Check came all of check is stamped except my name and amount that is typed. I took it to the bank and they said check is fake and reported it to the fraud department then just a few days ago I received another email from same man same company. This time they want me to accept blank checks and when instructed of amount send out to who they instruct me to Suntrust bank says this is defiantly a scam and now they want me to participate with them. Please stop this company before the involve someone that they take to the bank.
Report to the FTC at https://www.ftccomplaintassistant.gov/
Comments
Error! The action you wanted to perform was not successful for some reason, maybe because of a problem with what you input. Please check and try again.

FlakeMistress
Aug 19, 2012

They wanted to recruit you as one of their "mules". Glad you did not fall or it. If they continue to harass you inform them that you took their bogus check to your bank and the bank declared it fraudulent. Usually this shuts them up.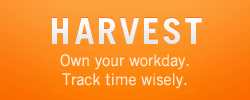 Like Us on Facebook
Login to Your Account
Who's Online
66 guests and 1 member online.
You are an unregistered user or have not logged in. You can register here.