Zailo, Bruce
Scammer!
Since: Sunday, September 16, 2012
Email Address: brucezailo21
live.com
Post Title: front desk receptionist, receptionist, a couple others olong this came line
Location: myrtle beach
States affected: SC - south carolina
Notes:
The person sends an email saying you are selected out of other applicants but before they can set up an interview, you are required to get your credit report and send it to them..not all of it but most of it
Report to the FTC at https://www.ftccomplaintassistant.gov/
Comments
Error! The action you wanted to perform was not successful for some reason, maybe because of a problem with what you input. Please check and try again.
sweetseren80
Sep 17, 2012
Bruce Zailo, FAKE!!!! Boys and Girls Club


Man!!!!!! I am so fired up about this. I thought this guy was reputable since I found the job posting through my local unemployment office website. It was a posting for Executive Assistant for the Boys and Girls Club of Harrisburg, PA.

I did start to think something was up since he was emailing me on a Sunday. He had me do the credit report and everything else that people are posting on here. I will also cut and past his emails into this comment. I am so thankful for this website or I would have never known until it was too late.

\/

\/

\/

Hey again,

In case the posting was not clear, the responsibilities of this position are as follows: you will be answering the phone and taking messages whenever applicable, you will be scheduling the corporate meetings, and running errands for the corporate for things such as buying supplies and making bank deposits (you will be supplied with a company car). While you're running errands, you'll also be given one of our company bank card(s) for all company purchases.

You seem certainly qualified for our job opening, and much more so than the other four applicants we received applications from. I would like to take the next step with you. Nevertheless, prior to I'm able to schedule a formal meeting, my company will require that you acquire a current (past 14-21 company days) credit report. We started this simply because our company had some poor incidents with prior employees taking benefit of having access to a company bank card.

Both myself and the company will prefer it that you use this Credit Report to acquire your check as their scores always report back the most factual and accurate info.

Once you submit all of the required info, they'll show your personal report. Then, you require to email me the reported credit score, a phone number that you may be effortlessly reached, and your availability schedule to arrange an interview.

I ask you to not email me the whole report, as it will have private content. If you possess a lower than expected credit score, it will never stop you from a position with us. I had a fairly low score whenever I was hired.

If you do not wish to complete a current credit check, regrettably the corporate will require that I contact the second choice.

Personally, I'm hoping to fill this position with a new friendly face and am looking forward to your fast response.

Alice1964
Sep 17, 2012
Bruce Zailo is at at again! On Craigslist


This person, who is constantly changing the spelling of his name, is out to scam the unemployed once again. I applied for an HVAC dispatcher position in southern maryland, and got a response that was too lenghtly to be legit and had a link that I was supposed to click to get my credit report and send to results (once again not all of it) to him. I replied to that e-mail that I would not, and he actually had the nerve to reply back stating that because I would be using the companies bankcard it was necessary, and it did not matter what the credit score was- or else he would be forced to move on to the second choice! PLEASE EVERYONE BE AWARE OF THIS SCAMMER! IF AN EMPLOYER WANTS TO CHECK YOUR CREDIT REPORT-AND THEY ARE THE GOVERNMENT! THEY CAN! OTHERWISE IT IS NOT LEGIT!

MrsPdubb
Sep 17, 2012
Bruce zailo


This loser posted for a Church secretary on Craigslist. The exact things were said in the email as I'm seeing here. I'm glad I google everyone before dealing with them. BEWARE craigslist is 75% scammers!

HeavyMetalYeahh
Sep 17, 2012
Bruce Zailo FAKE


He's got his scams up in Nashville, TN as a mail clerk.

Just saying.

getsmart
Sep 18, 2012
Bruce Zailo


I am another sucker of this. He needs to be shut down. I am attempting to report this to the FTC. Funny thing is, my emails to him just vanished.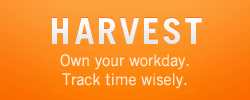 Like Us on Facebook
Login to Your Account
Who's Online
86 guests and 1 member online.
You are an unregistered user or have not logged in. You can register here.