Zailo, Bruce
Scammer!
Since: Tuesday, September 18, 2012
Email Address: BruceZailo21
live.com
Post Title: Full and Part Time-Receptionist - Office Assistant /// (dothan, AL)
Location: dothan, AL
States affected: AL - alabama
Notes:
I replied to a job posting, this was the first reply:
Hey, thanks for responding to us.

Just to inform you, you are currently one of the top 3 applicants for this position.
I just ask one thing, can you please provide more detail about your personality and how you cooperate with co-workers?

If you're still interested, please email me back.

Have a great day,

Kind Regards,
Bruce Zailo - HR

I responded with some questions of my own about the company name, definite location, and other details knowing that if it was legit I would get the company name, how long they've been in business, etc... this was my reply from this scammer:

On Tue, Sep 18, 2012 at 1:52 PM, Hiring Management <brucezailo21@live.com> wrote:

Hey again,

In case the posting was not clear, the responsibilities of this place are as follows: you'll be answering the telephone and taking messages whenever applicable, you'll be scheduling the corporate meetings, and running errands for the corporate for things such as buying supplies and making bank deposits (you'll be provided having a business automobile). Although you're running errands, you will also be given one of our business credit card(s) for all company purchases.

You seem definitely qualified for our job opening, and much more so than the other four applicants we received applications from. I would like to take the next step with you. Nevertheless, prior to I am able to schedule a formal meeting, my business will require that you acquire a current (past 14-21 company days) credit report. We started this simply because our business had some poor incidents with prior employees taking benefit of having access to a business credit card.

Both myself and the business will prefer it that you use this Credit Report to acquire your verify as their scores always report back the most factual and accurate info.

Once you submit all of the required info, they will show your personal report. Then, you require to e-mail me the reported credit score, a telephone number that you may be easily reached, and your availability schedule to arrange an interview.

I ask you to not e-mail me the whole report, as it will have private content. If you possess a lower than expected credit score, it will never stop you from a place with us. I had a fairly low score whenever I was hired.

If you don't wish to complete a current credit verify, unfortunately the corporate will require that I contact the second choice.

Personally, I am hoping to fill this place having a new friendly face and am looking forward to your fast response.

Possess a fantastic day,

Kind Regards,
Bruce Zailo - HR
I, in turn, came here to report that this person or persons has no regard for others.
Report to the FTC at https://www.ftccomplaintassistant.gov/
Comments
Error! The action you wanted to perform was not successful for some reason, maybe because of a problem with what you input. Please check and try again.
rosebud039
Sep 20, 2012
Scammer


I recieved the same email reply. Craigslist needs to investigate more on who posts job offers. I got my hopes up til i decided to check his name on google just in case. and now im glad i did!!

SellUBklnBridge
Sep 23, 2012
Bruce Zailo


He is posting in Tallahassee as well and just does not like ANY questions about HIS company. Waste of time.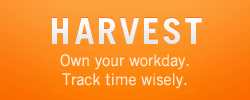 Like Us on Facebook
Login to Your Account
Who's Online
68 guests and 0 registered users online.
You are an unregistered user or have not logged in. You can register here.