Boyd, Benjamin
DLA Piper
Scammer!
Since: Thursday, November 1, 2012
Email Address: dlapiper.ben
gmail.com
Phone number: 202-570-4970
Website URL: http://www.dlapiper.com/us <-- DO NOT CLICK THIS LINK!
Location: los angeles
States affected: CA - california
Notes:
This person gave me a job via a text message and initial information via text messaging. The he wanted me to get to a computer for us to continue. this is the letter he sent fully describing the job to me. He never interviewed me and we never spoke. It was handling payroll from my home and he never asked about a background check, previous felonies, etc. From his texts, I could tell he was not a native English speaker. After reading the email and checking the website, which I was not sure wars really his. I declined:

Hello ,

Our company is looking to fill a payroll clerk position right away, i will like to tell you all what the job entails and all about our company with the requirements for the position which is below.

More About Our Company !!!

DLA Piper LLP (US) is a Law firm company and lawyers in our Washington office focus on our Federal Affairs and Legislative, Real Estate, Franchise and Distribution, Environmental, Antitrust, Litigation, Communications, Intellectual Property, E-Commerce and Privacy, Government Contracts, Corporate and Securities, Venture Capital and Emerging Companies, Bio-sciences, Labor and Employment, International Commerce and Litigation, and White Collar practices. In addition, our strategic alliance partner, The Cohen Group, is located in the same building.


More About The Position !!!

Our company is looking to fill this position ( Payroll Clerk ) right away as this is a part time position that will not affect your present job if you have any. Working hours are flexible because you will be working 3 days in a week and 6 hours each working days and the working hours may not be up to that depending on how faster you are to carry out your task. This position is an under the table job because there is no tax required from you and the position pay $275 weekly, and your paycheck will be sent to you Bi-weekly which will be in $550 for two weeks.


Requirements For The Position !!!

1. Must be able to read and write.
2. Must be able to operate a computer with printer.


Below are task which you will be carrying out !!!

1. Print our customers and workers paychecks with a check printing software.
2. Create a FEDEX or UPS shipment label for each client which you already printed their checks with our company FEDEX or UPS shipping account numbers.
3. Put each client paycheck in FEDEX or UPS envelope, then stick each client labels at the back of the envelope containing their paychecks.
4. Mail them out by dropping them in a FEDEX or UPS drop boxes/offices for shipment.


How To Get Started !!!

To get started you will need some working materials listed below,

1. Good working printer and computer/laptop
2. VersaCheck Paper Business Refills ( Form 1000 Prestige Color Blue Design )
3. Versa Magnetic Ink ( Special ink for check printing ) .


Those Supplies are available at OfficeMax store or Online.


First of all you will need to get the working materials to get started ( Check Papers & VersaInk Only ), because our company has been duped so many times and we lose alot of money sending to clients to get materials to get started and they end up running away with the money even though we send the materials as well they even end up running away with it without no traces, so we decided that any interested candidate will need to get the materials to get started so we will be sure they are interested in the position and then get reimbursed for the materials bought or ordered along with their first paycheck. and money for future materials will be provided upfront. So once you are interested all you need is to let me know through email and i can put you through the materials to buy or order online and after that you will need to forward the receipt of order confirmation to me so i can forward it to our Billing/Reimbursement Dept. and you will be reimbursed back in your first pay.

Our website is www.dlapiper.com/us if you will like to go through and know more about our company.


DLA Piper LLP (US)
Benjamin S. Boyd
500 Eighth Street, NW
Washington, DC 20004
www.dlapiper.com/us
Report to the FTC at https://www.ftccomplaintassistant.gov/
No comments have been added yet. Be the first!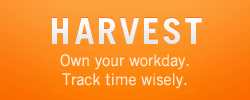 Like Us on Facebook
Login to Your Account
Who's Online
102 guests and 1 member online.
You are an unregistered user or have not logged in. You can register here.