James Company
Scammer!
Since: Friday, December 7, 2012
Email Address: jcompany2010
gmail.com
Website URL: http://southbend.craigslist.org/ofc/3457220535.html <-- DO NOT CLICK THIS LINK!
Post Title: Morning Receptionist (south bend)
Location: south bend / michiana
States affected: IN - indiana MI - michigan
Notes:
After sending my resume to this post on Craig's list I received this email back James company <jcompany2010@gmail.com>



I am looking for a personal/Office assistant who can handle my personal/ office and business errands at his/her spare time while i am away.I need someone who can offer me these service: Assisting in order processing coordination, collaborate in issuing and confirming purchase orders, coordinating for amendment if required, preparing shipping documents, maintain history records of shipping schedules, placing an order through my mandate suppliers and payment collection from my buyers and other customers.

Receive my mails and drop them off at Ups, Shop for Gifts, Art works, pay my bills on my behalf or pick items up at nearby post office at your convenience.It does not matter where you are located as long as you reside in the united states, and this is a work from home job for now until i return back to United States by December 22nd, let me know if you will be able to offer me any/all of these services.

I would have love to meet up with you to talk about this job but i am currently away for a business purpose.

I am in Australia so there will be no interview, i will prepay you in advance for the services.

When a product is ordered through me by my customers, you are required to process their payment and make the order from my suppliers which i would be giving you the details as time goes on, you don't have to put money out of your pocket, all you have to do is have packages shipped to my buyers, you are allowed to open the packages to reveal its content, the content of the packages are art works, computer and electronics, art works, antiques business and personal letters..

I will pay $450.00 weekly, That is not a bad offer is it? I need your service because i am always out of town. I owe an Art Gallery in Australia.

I will return to USA by December 22nd so this process will be on going till then.

If you don't mind, I will meet up with you when I return and then we can talk about the possibility of making this long term.

Well, let me know if you are able to handle the position, hope to hear from you.

I will email you the list and pictures of what to shop for me or send out to my customers when i am ready.

No heavy packages is involved you can do the shopping at any nearest stores and ship to my customers to the address i would be providing you.I will provide you with my personal UPS account number for Shipping, all you have to do is provide my account number to UPS and shipping charges will be applied into the account.

I will provide clear set of instructions for each task I need you to be done as well as the funds to cover them.

If i were to mail you a pay check to do my shopping plus upfront payment for your service, where would you want it mailed to? How should your name appear on the pay check?

Please kindly fill your details below, so that you can get started.

Personal Information

Full Name:

Address:

Apt #:

City:

State:

Postal Code:

Sex:

Mobile:

Age:

Resident Phone Number:

Marital Status:

How often do you check your email/IM daily ________

The employee,acknowledged the Detailed Job Description

and signed___________ _____________________

(First Name and Last Name of Employee)

So if this sounds like your next career move then apply

Kindly respond with requested details Once I have received your contact information, I will get back to you with the task for this week.

Thanks in anticipation of your prompt response.

Regards.

Financial Representative.

Joe Sheneman
Report to the FTC at https://www.ftccomplaintassistant.gov/
Comments
Error! The action you wanted to perform was not successful for some reason, maybe because of a problem with what you input. Please check and try again.

FlakeMistress
Dec 08, 2012

I doubt this scammer is in Australia...more likely he is in Nigeria.

This scam is an attempt to lure you into cashing counterfeit checks and have you wire funds via Western Union or MoneyGram, most likely to Nigeria. You become a money or "Re-Packaging" mule for the scammers.

Unfortunately, sometimes the people that fall for these types of scams wind up being in trouble/arrested because the scammers lured them into illegal activities. Steer clear of these scammers.

Aell516
Dec 12, 2012
Thank god I saw this!


I responded to the exact same post on Craigslist except it was listed for upstate NY and was for a personal assistant. I had been in contact with the person who posted the listing and didn't think I was doubting the validity of the job but I received a check today. The check was from a company called "ignite powered by stream energy", a company based in Dallas tx. The check was fed exes from a woman at the university of NC.

Instead of asking me to ship anything they requested that I deposit the check into my personal account and subtract the $450 and then send the rest via money gram to a different location.

I was suspicious of the entire thing and googled "joe or Joseph Sheneman" and the only results were for a man born in 1872. Until I came across this post!


FlakeMistress
Dec 13, 2012

Phew!! SO glad you looked it up and came here!! Glad you did not cash that check!! =)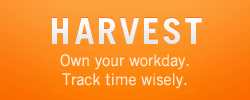 Like Us on Facebook
Login to Your Account
Who's Online
121 guests and 0 registered users online.
You are an unregistered user or have not logged in. You can register here.