Williams, Juke
Scammer!
Since: Tuesday, January 15, 2013
Email Address: fbidirectoroffice
superposta.com
Post Title: F.B.I-Your attention is needed immediately
Location: portland, OR
States affected: OR - oregon WA - washington
Notes:
ANTI-TERRORIST AND MONETARY CRIMES DIVISION
FBI HEADQUARTERS WASHINGTON DC
FEDERAL BUREAU OF INVESTIGATIONS J.EDGAR HOOVER BUILDING
935 PENNSYLVANIA AVENUE, NW WASHINGTON, D.C. 20535-0001
Ref: FBI/DC/25/113/13/2012
https://www.fbi.gov




Your attention is needed immediately

We have been informed through our global intelligence monitoring network that the sum of $10.500, 000.00, has been released from a bank in Africa bearing your name as the beneficiary without dist certificate to clear your name and fund from every terrorist or drug or money laundering activities

We sincerely apologize for sending you this sensitive information via e-mail instead of a certified mail, phone call or a face-to-face conversation,We will also send you a certified email later it is due to the urgency and importance of the security information needed. To checkmate financial recklessness, illegal gambling, racketeering and considering the effect of the global financial crisis rocking the United States, our government with the help of the Federal Bureau of Investigation (F.B.I) Washington, DC and the internet crime complaint center (ic3),alongside the CIA signed an agreement with U.K police for an immediate release of all overdue funds presently logged in their treasury and to ensure it is disbursed to the rightful beneficiaries in all parts of the world. If you the beneficiary would adhere to our instruction it will help you receive your payment immediately

The bank knowing fully well that they do not have enough facilities to make this payment from any part of the world to your account directly, used what we know as a secret diplomatic transit payment (s.d.t.p) method to make the payment. direct transfers are difficult and secret diplomatic transit payment (s.d.t.p) are not usually made unless the funds are related to terrorist activities and we ask why must your payment be made in a secret transfer if your transaction is legitimate.

We do not want you to get into trouble as soon as these funds reflect in your personal account, so it is our duty as an international agency to correct these little problems before this fund reflects into your personal account.

we advise you to contact us immediately, as your funds have been stopped and are being held in our custody, until you are able to provide us with the dist certificate within 3 days from the country that authorized the transfer to certify that the funds that you are about to receive are terrorist/drug free or we shall have cause to impound the payment and subsequently prosecute you for cross border terrorist financial activites.

based on our findings, our investigative department wish to warn you against some miscreants, hoodlums and touts who go about scamming innocent people by claiming to be who they are not and thereby tarnishing the image of this wonderful country. By sending out fraudulent emails without our official logo and emblem we shall release your funds immediately we receive this legal document and we will ensure that you receive your payment without any further delay.

Note

We decided to contact you directly by email to acquire the proper verifications and proof from you to show that you are the rightful person to receive this fund, because of the huge amount involved. Be informed that the funds are now with a top bank in the united state in your name and under the monitoring/custody of the FBI. At the moment, we have asked the bank not to release the fund to anybody that comes to them, unless we instruct them to do so, and only if we receive the dist certificate this is to enable us carry out a comprehensive investigation first before releasing the fund to you.

hence, you are to forward your dist certificate to us immediately if you have it in your possession, if you do not have it, then let us know so that we will direct you to the appropriate authority to obtain the certificate then you are to send it to our office. And thereafter, we will instruct the bank holding the funds, to go ahead and credit your account immediately. If you fail to provide the documents to this office, we will prosecute you and take appropriate action against you for not proving the legality of the funds.

Finally if you truly want to receive this funds without F.B.I troubles then reconfirm the following below

Name
Address
Sex
Contact number
Country of origin of funds






Yours Faithfully

SPECIAL AGENT JUKE WILLIAMS
(BADGE NUMBER JTT047101111)
FOR FBI DIRECTOR
MR. ROBERT S. MUELLER.




cc: general intelligence department (GID)
cc federal bureau of investigation (fFBIi)
cc .internet crime complaint center (ic3)
cc: Asia pacific group on money laundering (APG)
cc: international monetary fund (IMF)
cc: international organization of securities commissions (IOSCO)
cc: international banking security association (IBSA)
cc: world customs organization (WCO)
cc: inter-American development bank (IADB)
cc: national white collar crime center (NW3C)
cc: bureau of justice assistance (BJA)
cc: supreme court of South Africa(SCA)



LEGAL NOTICE:
Unless expressly stated otherwise, this message is confidential and may be privileged. It is intended for the addressee(s) only. Access to this e-mail by anyone else is unauthorized. If you are not an addressee, any disclosure or copying of the contents or any action taken (or not taken) in reliance on it is unauthorized and may be unlawful. If you are not an addressee, please inform the sender immediately.

AVISO LEGAL:
Salvo que se indique lo contrario, este mensaje es confidencial y puede ser privilegiada. Se pretende a su destinatario (s)solamente. El acceso a este e-mail por cualquier otra persona no está autorizado. Si usted no es un destinatario, cualquier divulgación o copia de lacontenidos ni de cualquier acción realizada (o no) en la dependencia en que no está autorizado y puede ser ilegal. Si no son unadestinatario, por favor notifique al remitente de inmediato


DO NOT PRINT /FORWARD THIS MAIL ITS AGAINST THE FBI LAW
Report to the FTC at https://www.ftccomplaintassistant.gov/
Comments
Error! The action you wanted to perform was not successful for some reason, maybe because of a problem with what you input. Please check and try again.

FlakeMistress
Jan 15, 2013

The last line of this email scam cracks me up...

"DO NOT PRINT /FORWARD THIS MAIL ITS AGAINST THE FBI LAW"

skamdeth
Jan 15, 2013

They are no doubt very well acquainted with "miscreants, hoodlums and touts who go about scamming innocent people by claiming to be who they are not..." Like, for example, "Juke" (snicker).


ThePowersThatBe
Jan 15, 2013
STRICTLY FOLLOW THE INSTRUCTION BELOW SO WE CAN PROCESS YOUR DIST CERTIFICATE ASAP


Part 2 of the scam

Sent from: FEDERAL BUREAU OF INVESTIGATION (FBI)

DIRECTOR ANTI FRAUD UNIT

UNDER THE AUSPICES OF EFCC, NIGERIA

Attention Fund Beneficiary:

We receive your email which is meant for the issuance of the DIST CERTIFICATE to enable you receive your fund legally as demanded by the FBI highest authority. We have waited to hear from you on these regards because we received a copy of the letter to you from the FBI headquarter. Now your beneficiary fund is deposited in bank of America and will be credited to your to personal bank account which you will later reconfirm to us as soon as your dist certificate is processed.

After reading the letter together with a copy sent to us by the FBI, We came to understand that you are required to produce the FBI DIPLOMATIC IMMUNITY SEAL OF TRANSFER CERTIFICATE (DIST CERTIFICATE) to enable you receive your fund legally and that we are expected to make this vital document available to you as soon as possible. It is based on this and considering the limited time frame given you to produce the certificate that i decided to write you immediately to educate you on what the DIST CERTIFICATE is all about and how the certificate will be issued to you.

The Diplomatic Immunity Seal of Transfer (DIST) as being demanded by the FBI is the most vital in having your fund authenticated. It will further clear you and your fund of any involvement in any acts of terrorism funding and money laundering. In this DIST document, you will find your money laundering and anti-terrorist clearance certificate. This will help you receive your fund any where in the world all over without any problem. All of these are contained therein.

To have these dist certificate obtained, there is a stipulated amount of money being expected from the fund beneficiary to pay. This is a subsidized rate by the United Nations (UN) and International Monetary Fund (IMF) to make it affordable to any potential fund beneficiary.

Therefore, it is your statutory obligation to have the fee of $750.00 United State Dollars paid and have this document obtained in 3 working days. We therefore advise that you send the fee of $750.00 USD for immediate procurement of this vital document being requested by the FBI highest authority.

Send the fee immediately through Western Union Money Transfer using our protocol officer's information as shown below:

NAME: ASHIKWE OGECHUKWU CHRISTOPHER

STATE: ANAMBRA STATE

COUNTRY: NIGERIA

TEXT QUESTION: CODE

TEXT ANSWER: WHITE

AMOUNT: $750.00 USD.

Note: There is no way your fund will be released for transfer into your account without you presenting this document to the FBI authority. Once the fee is paid, we shall procure the document immediately and send to the FBI for verification/subsequent release of your fund to your account which you have to reconfirm to them directly.

You must therefore send this fee as soon as possible to our protocol officer in charge with his information as stated above so we can process your DIST CERTIFICATE immediately and then complete your fund transfer as earlier arranged.

Note: As soon as you make the payment for your dist document, Send down to me the payment slip from western union via this same email address for easy collection in order to utilize it for your request as soon as the fee is received.

Yours in service

Dr Bruno Weka

Personal Assistance To Director


FlakeMistress
Jan 15, 2013

Nigeria....Not surprised. :/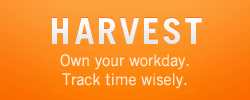 Like Us on Facebook
Login to Your Account
Who's Online
59 guests and 0 registered users online.
You are an unregistered user or have not logged in. You can register here.