Butler, Dennis
Scammer!
Since: Tuesday, July 30, 2013
Email Address: bdennis18
yahoo.com
Post Title: Office Assistant
Location: central NJ
States affected: NJ - new jersey
Notes:
Posted my resume on Craigslist and got this response. Definitely not a real job, no real info.

Dear Sir/Madam:

I need an Office Assistant. I'm looking for someone that can be trusted and reliable to work very well and good understanding person anywhere in the State.
If you're interested you can e-mail me back with your resume ASAP.

bdennis18@yahoo.com
$300 Weekly Payment

Butler Dennis
Report to the FTC at https://www.ftccomplaintassistant.gov/
Comments
Error! The action you wanted to perform was not successful for some reason, maybe because of a problem with what you input. Please check and try again.
SeattleAnne
Jul 30, 2013
Posting Resumes To Craigslist


A few years ago, I posted a version of my resume (with my name and personal contact information removed) to Craigslist for several days. The only responses I got were from scammers. I tested the first few responses by requesting more information about the jobs and businesses. Needless to say, none of the scammers responded to my requests. IMO its a good idea to keep your resume off Craigslist and be very careful about applying for any job listed on it. There are legit jobs posted there, but it really pays to be cautious when submitting an application.

jackiem
Aug 07, 2013
also in California


I posted two ads last night on craigslist and he replied with the same email. The first ad I posted was for Los Angeles and the 2nd one was for Orange County. This guy is everywhere!


FlakeMistress
Aug 08, 2013

This guy is also a scammer. Glad you did not fall for his shenanigans. ☺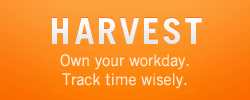 Like Us on Facebook
Login to Your Account
Who's Online
42 guests and 0 registered users online.
You are an unregistered user or have not logged in. You can register here.