Random Scammer
Scammer!
Since: Friday, August 23, 2013
Email Address: gracebird8
hotmail.com
Location: nationwide
States affected: ALL - pretty much everywhere
Notes:
Email address entered into the text of casual sex ads, in multiple cities across the country.

Adverts clearly request that respondents circumvent Craigslist anonymous email relay system and respond to them via their displayed web address, sometimes using a fake excuse.

There is no legitimate reason to ask anyone to do this, so we must conclude that their aim must be nefarious.

There is nothing at the other side of the email address but trouble and pain for anyone who sends an email to this email address.

This user KNOWS their advert is illegal and will be deleted and so they are hoping to get a little more time for their email address to be seen by putting their email address in the title of their advert, as the title lasts a little longer in the listings after the text of their advert has been deleted by Craigslist.
Report to the FTC at https://www.ftccomplaintassistant.gov/
No comments have been added yet. Be the first!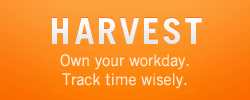 Like Us on Facebook
Login to Your Account
Who's Online
55 guests and 0 registered users online.
You are an unregistered user or have not logged in. You can register here.