Random Scammer
Scammer!
Since: Thursday, August 29, 2013
Email Address: Ali
freeoffice-jobs.com
Location: nationwide
States affected: ALL - pretty much everywhere
Notes:
Posts fake job ads on Craigslist, for the purposes of obtaining people's email addresses and stealing people's identity from the information shown on their resumes.

They put the fake email address in the advert (for people to respond to) in order to circumvent Craigslist's anonymous email system, which exists to protect people.

There is no legitimate reason to ask anyone to avoid Craigslist protective email system, so we must conclude that their aims are 100% criminal and nefarious.
Report to the FTC at https://www.ftccomplaintassistant.gov/
No comments have been added yet. Be the first!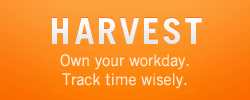 Like Us on Facebook
Login to Your Account
Who's Online
57 guests and 0 registered users online.
You are an unregistered user or have not logged in. You can register here.