lang, sarah
Scammer!
Since: Friday, October 23, 2009
Email Address: abbnntear12
gmail.com
Location: corvallis / albany
States affected: OR - oregon
Notes:
This lady emailed me on 3 diffrent things saying wanted to buy what ever I was selling, and I was not even selling anything.....
Report to the FTC at https://www.ftccomplaintassistant.gov/
No comments have been added yet. Be the first!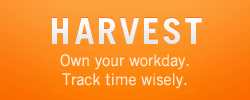 Like Us on Facebook
Login to Your Account
Who's Online
60 guests and 0 registered users online.
You are an unregistered user or have not logged in. You can register here.