Scammer!
Since: Sunday, November 24, 2013
Phone number: 980-328-0785
Website URL: http://www.buildcashnow.ws <-- DO NOT CLICK THIS LINK!
Post Title: Looking For Extra Income Hiring Today (ALL)
Location: columbia, SC
States affected: SC - south carolina
Notes:
I saw this job advertisement on Craigslist:
Are you a stay at home mom, retired or unemployed or just looking to do something different.
No experience needed will train the right individuals
Full or part time work from your home.
If you can use telephone and computer is the only requirement.
Start Now
980-328-0785

I asked what kind of job and company is this and this is what I got back:

It's called Zip Nada Zilch (ZNZ) ...it's a referral company... ZNZ gets paid by Fortune 500 companies like block busters, Netflix, Wal-Mart, Best Buy, Equifax etc.... each person you refer you get $80 to $95 and it's fairly easy. You will not have to chase down your friends or family. You will be fully trained and provided with places to post and samples of what to post. Check out my website@ http://www.buildcashnow.ws Once there, sign in and click apply now (You are not actually applying with that button, it takes you to the video), my video will give you full details and get you started and be on your way to making money from home should you decide to make money with us! If you have any questions you can call me at (980)328-0785. If I am not available, you can leave a message on my voicemail and I will get right back to you! Chat with you soon! Zip Nada Zilch keymarketingnetwork.com

I feel like this is some sort of job marketing scam.
Report to the FTC at https://www.ftccomplaintassistant.gov/
Comments
Error! The action you wanted to perform was not successful for some reason, maybe because of a problem with what you input. Please check and try again.

ThePowersThatBe
Nov 24, 2013
Affiliated marketing scam


ZNZ receives money and pays a commission to people for directing traffic to a company's website. If you sign on with ZNZ you are given a referral code.

If you direct someone to a website and they use your code to sign up for either a membership or trial offer you are paid anywhere from $5-$50.

The two main issues with this are:

The majority of the companies that do business with ZNZ are unethical (ex. credit reporting company that will offer a "free" report but charges you a monthly fee until you cancel), and the means in which people (victims) are lured to a company's website (ex. need a credit check for a fake job posting).


FlakeMistress
Nov 25, 2013

Sounds like its a "legal scam", which I always considered to be an oxymoron. :/


ThePowersThatBe
Nov 26, 2013

Anytime there is a promotional or referral code associated with an item, free trial or website, rest assured that someone is making a buck by luring you to the product or services. No one in their right mind is going to drum up business for a company w/o being paid for it.


FlakeMistress
Nov 26, 2013

Exactly, TPTB. I always go by the words "If it sounds too good to be true, it usually is."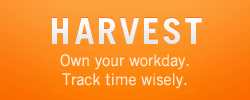 Like Us on Facebook
Login to Your Account
Who's Online
84 guests and 1 member online.
You are an unregistered user or have not logged in. You can register here.